Industrial real estate supports businesses by providing suitable spaces for manufacturing, warehousing, logistics, and distribution operations. Raddue Builders, a renowned industrial real estate developer, has been at the forefront of constructing state-of-the-art facilities to cater to the evolving needs of various industries. This article delves into the expertise and services offered by Raddue Builders, highlighting their commitment to creating exceptional industrial spaces.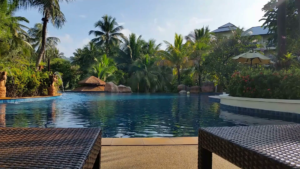 Industrial real estate refers to properties specifically designed and built for industrial purposes. These spaces are the backbone of various sectors, including manufacturing, logistics, e-commerce, and distribution. The demand for well-designed and functional industrial spaces grows as businesses expand and adapt to changing market dynamics.
Introducing Raddue Builders: A Legacy of Excellence
Raddue Builders has been a leading industrial real estate development player for several decades, with a strong legacy of excellence, innovation, and client satisfaction. Raddue Builders takes pride in their ability to deliver exceptional projects that meet the unique requirements of diverse industries.
Comprehensive Industrial Real Estate Solutions
Raddue Builders offers comprehensive industrial real estate developer solutions, from conceptualization to construction and property management. They understand the importance of creating spaces that enhance their client's productivity, efficiency, and profitability.
Sustainable and Environment-Friendly Developments
In line with the growing focus on sustainability, Raddue Builders prioritizes environmentally responsible practices in their developments. They integrate green building technologies and energy-efficient systems, and By promoting sustainability, Raddue Builders contributes to the long-term well-being of businesses and the planet.
Collaborative Approach with Clients
Raddue Builders believes in fostering strong partnerships with their clients. By adopting a collaborative approach, Raddue Builders ensures that the final real estate solutions align with the client's vision and enable them to thrive in their respective industries.
Incorporating Technological Advancements
As technology revolutionizes industries, Raddue Builders stays at the forefront of innovation in industrial real estate development. They incorporate advanced technological solutions such as smart building systems, automation, and connectivity to create future-ready spaces. By leveraging technology, Raddue Builders enables businesses to optimize operations and stay competitive in a rapidly evolving landscape.
Ensuring Safety and Security
Raddue Builders prioritizes the safety and security of their industrial developments. They implement robust security measures, advanced fire safety systems, and adherence to local regulations to create secure working environments.
By providing safe and reliable spaces, Raddue Builders instills confidence in their clients and ensures the well-being of their workforce.
Promoting Efficiency and Productivity
Efficiency and productivity are vital for businesses operating in the industrial sector. Raddue Builders designs their developments to optimize operational workflows, minimize downtime, and maximize productivity. By creating well-planned layouts, streamlined logistics, and ergonomic design elements, Raddue Builders empowers businesses to achieve their full potential.
Customization and Flexibility for Diverse Industries
Recognizing the unique requirements of different industries, Raddue Builders offers customization and flexibility in their real estate solutions. They tailor the designs, layouts, and specifications to suit the specific needs of businesses, whether it's a manufacturing facility, a distribution center, or a research and development hub. This flexibility ensures businesses can operate efficiently within the spaces Raddue Builders provides.
Successful Projects by Raddue Builders
Raddue Builders has an impressive portfolio of successful projects across various industries. From large-scale manufacturing plants to modern logistics hubs, their developments have garnered accolades for their quality, functionality, and aesthetic appeal.
By consistently delivering exceptional projects, Raddue Builders has established itself as a trusted industrial real estate development partner.
The Future of Industrial Real Estate
The industrial real estate sector is poised for significant growth as global economies expand and industries evolve. Raddue Builders remains committed to staying ahead of industry trends, embracing innovation, and meeting the evolving needs of businesses.
With their expertise and customer-centric approach, they are well-positioned to shape the future of industrial real estate development.
Conclusion
Raddue Builders is a leading industrial real estate developer dedicated to constructing cutting-edge facilities that support the growth and success of businesses.
Their comprehensive solutions, sustainable practices, collaborative approach, and commitment to excellence have earned them a prominent position in the industry. Rise, Raddue Builders remains a reliable partner, delivering diverse industries.
FAQs
How can Raddue Builders help my business find the right industrial space? 
Raddue Builders offers comprehensive industrial real estate solutions, collaborating closely with clients to understand their needs and provide customized spaces that align with their requirements.
Does Raddue Builders focus on sustainable development? 
Raddue Builders prioritizes sustainability by integrating green building technologies and eco-friendly practices in their developments.
What industries do Raddue Builders cater to? 
Raddue Builders caters to various industries, including manufacturing, logistics, e-commerce, distribution, and research and development.
Can Raddue Builders incorporate advanced technology in their developments? 
Raddue Builders embraces technological advancements and incorporates smart building systems and automation to create future-ready industrial spaces.
How can I contact Raddue Builders to discuss my project?
You can contact Raddue Builders by visiting their website and contacting their dedicated team via the provided contact information.